Stainless Steel Sanitary Rotary Lobe Pump Cam rotor pump helical rotor pump Jam honey transfer Pump
Product Feature
1, Between Rotor and stator keep a certain gap,no friction coefficient and long service life.
2, High efficiency and energy saving,conveying smooth,low failure rate, reliable sealing and low noise.
3, Simple assembly and disassembly,maintenance,cheaning is convenient,less easyworn parts.
4, To keep the continuity of operation reliability and no leak time.
5, After to use of special material,may conveying the sludge and sewage containing solid grain of the granular.
6, May conveying the medium viscosity for less than or equal to one million cp,and contain solid content is sixty percent of the slurry.
7, May conveying the vapor,fluid and solid three-phase mixed material.
8, This pump to use special stainless steel,can conveying strong corrosive fluid.
9,Have a strong self suction.
10,Conveying medium ingredients won't change.
11,According to the user requirements of connect,can choose flange,threaded type,fast interface type and mobile.
Technical parameter
Model

Capacity(L)

Speed(rpm)

Flow(L/h)

Power(kw)

Connection type

HD-3

3L

200-500

300-800

0.55

Clamp
Union
Flange

HD-6

6L

200-500

650-1600

0.75

HD-8

8L

200-500

850-2160

1.5

HD-12

12L

200-500

1300-3200

2.2

HD-20

20L

200-500

2100-5400

3

HD-30

30L

200-400

3200-6400

4

HD-36

36L

200-400

3800-7600

4

HD-52

52L

200-400

5600-11000

2.5

HD-66

66L

200-400

7100-14000

7.5

HD-78

78L

200-400

9000-18000

7.5

HD-100

100L

200-400

11000-22000

11

HD-135

125L

200-400

15000-30000

15

HD-160

160L

200-400

17000-34000

18.45

HD-200

200L

200-400

21600-43000

22
Product Show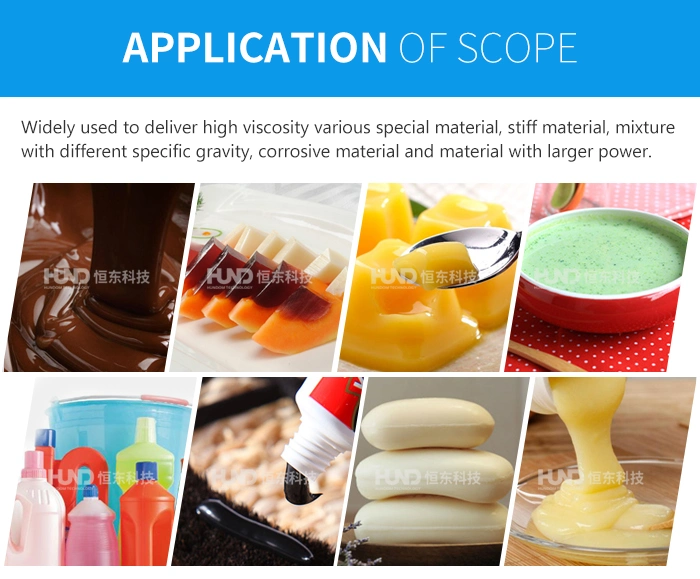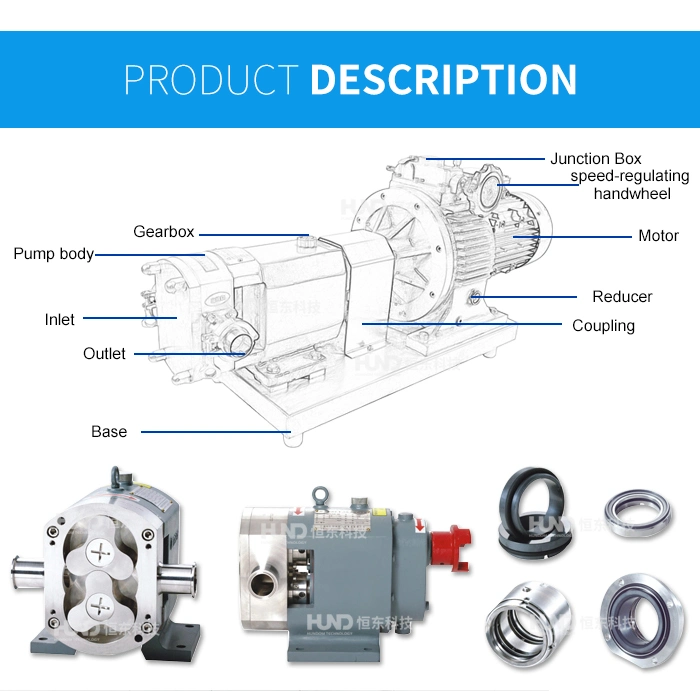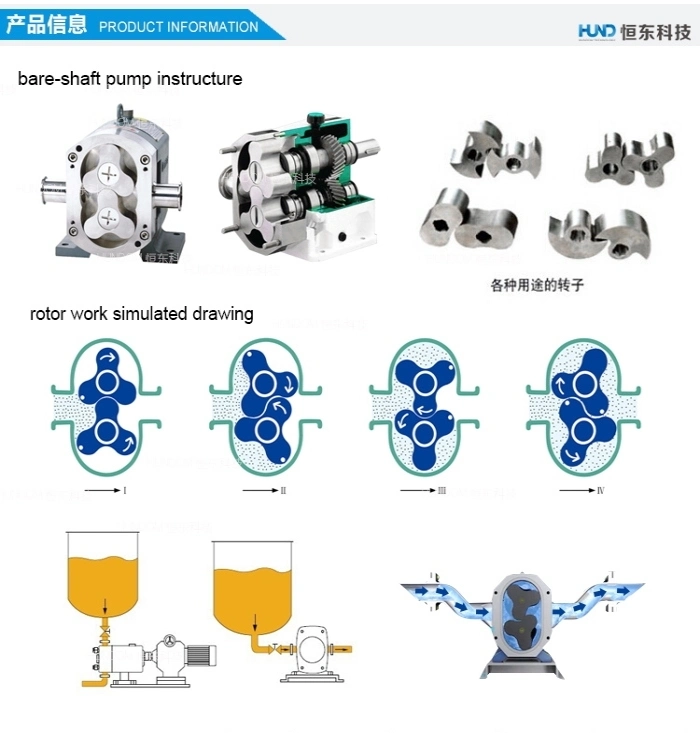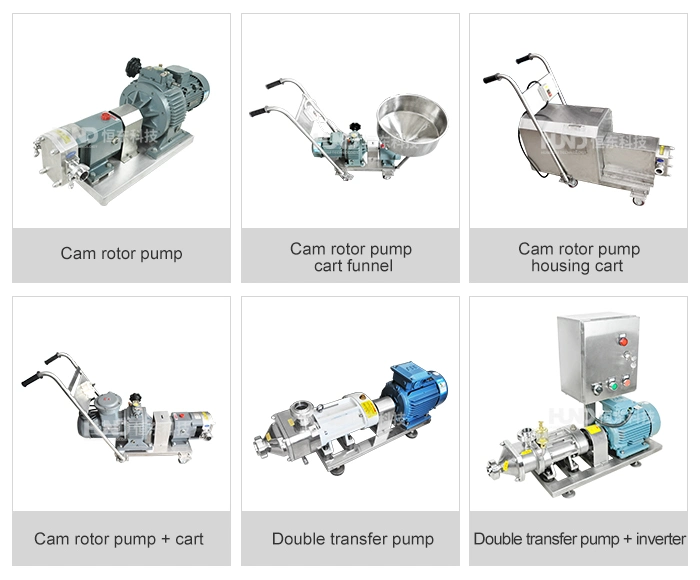 About HUNDOM
Guangzhou HUNDOM Machinery Equipment Technology Co., Ltd. was founded in 2003, is a high-tech enterprise integrating R&D, production and sales. It has more than 17 years of mechanical manufacturing experience. Main production: homogeneous emulsion tank, high-speed mixing tank, heating mixing tank,
in-line
high shear pump, colloid mill, conveying pump, filters etc. HUNDOM has mature technology and high quality products to meet various requirements in the field of food, pharmaceutical and chemical industry.
With a high level of R&D system, HUNDOM constantly strives to improve product quality and technical standards, constantly develops product functions to enhance product life and adherence to precision manufacturing. The ex-factory products need to undergo strict quality inspection procedures to ensure that they meet the quality requirements and inspection standards of all walks of life. The mature technology and rigorous attitude are the guarantee of HUNDOM Technology's product quality, to
think what the customer thinks, and pleased what the customer likes. Provide a reasonable and effective equipment solution. Please believe us: there are high quality products, mature facilities and engineering teams waiting for you. Let's discuss, make decisions and make progress together with you.