Rotor Pump/Rotary Lobe Pump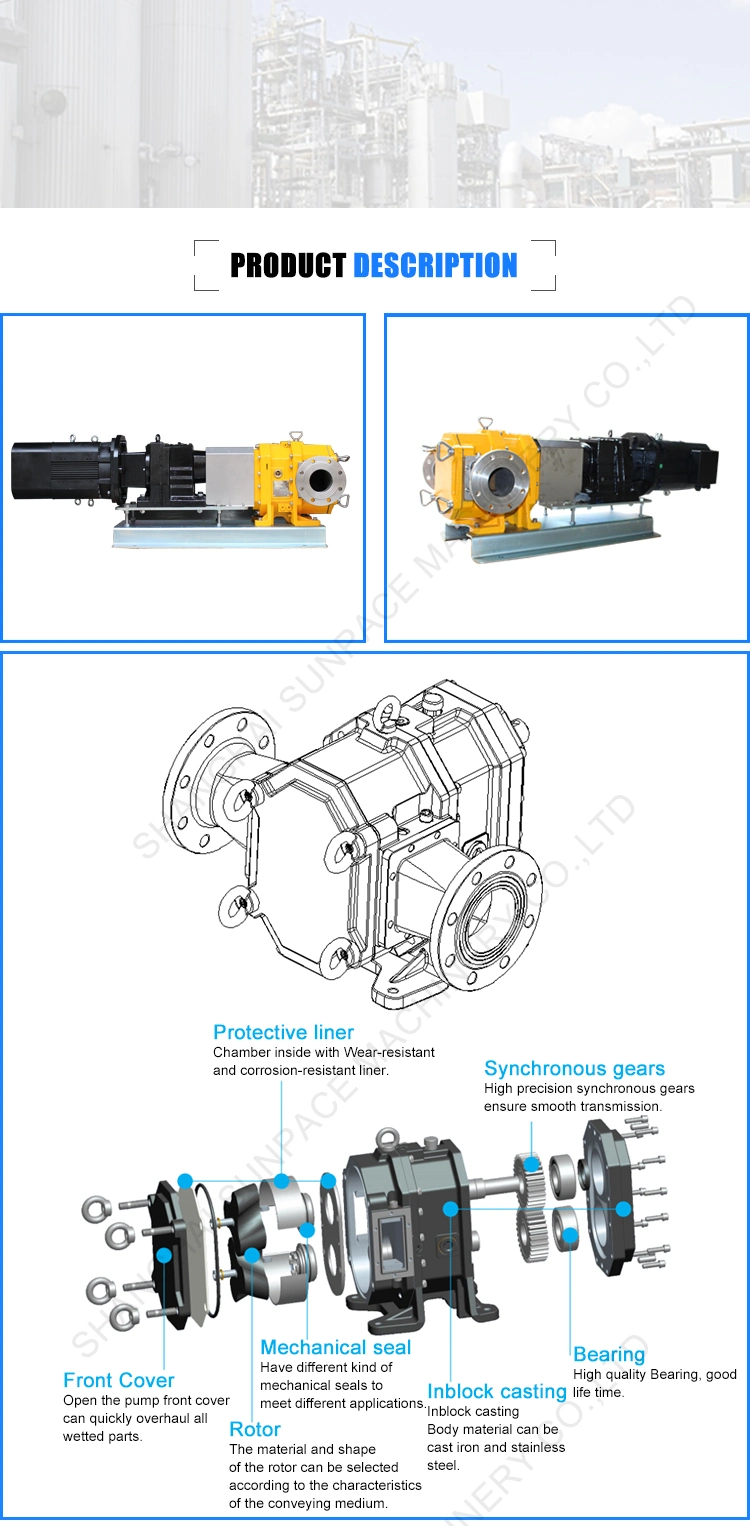 Product name
Rotor Pump/Lobe Pump/Rotary Lobe Pump
Material
Anti-wear elastomers, hard steel,stainless steel or choose material as customer medium.
Flow rate
Max 900m3/h
Pressure
Max 120m
Application/Delivery medium
Environmental protection:
Sewage, municipal or industrial sewage treatment plant sludge, concentrated sludge, dewatering machine feeding, water and oil mixture.
Chemical Industry
Acid, corrosive substances, various mixtures, solutions, oils, lotions, paints.
Oil Industry
Oil, oil sludge, heavy oil, fuel oil, diesel oil, benzene, oil and water mixture.
Mining
Mine mud, cement slurry, mud pits, drilling waste, lime slurry, gypsum mud, mine water, flotation fluid.
Papermaking
Plup, all kinds of medicine, muddy waste
Ceramics
Mud, lime slurry, iron oxide mud, glaze.
Meat processing
Whale oil, animal offal, blood products, roes, fish mud, minced met, fat.
Fruit and vegetable processing
Pulp, fruit mud, broken fruits and vegetables, waste.
Shipping Industry
Ship sewage, leachate, waste oil, waste water, sludge, fuel oil.
Starch Industry
Washing liquid, slurry, starch pulp, scrap, and juice.
Sugar Industry
Washing liquid, syrup, calcium carbonate emulsion, high pressure water, sewage.
Working Principle
Lobe pump is self-priming, valveless positive displacement pump. Through the two parallel shafts in the synchronous gear
to driven the rotor synchronous operation, chamber form a vacuum between the rotor vanes and casting surrounding, so
that the medium was inhaled, then displaced through the discharge-side. Pump operating direction can be reversed by
changing the direction of rotor rotation, to be a two-way pump for reversing operation.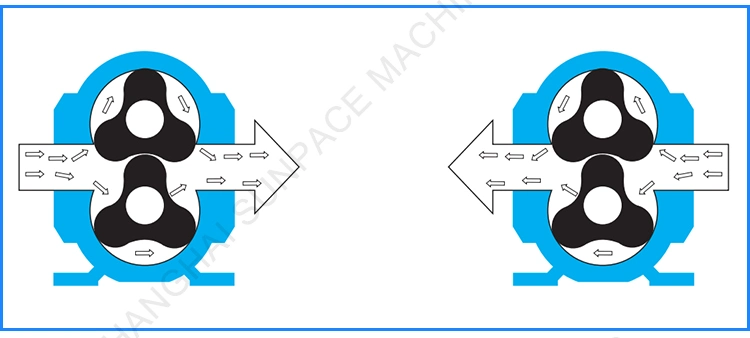 Rotor
Lobe pump manufacture use high precision 5-axis CNC machining. Our rotor perfectly seal with the inlets and outlets chamber,
pump suction ability can reach to 9 meters. The material of the rotor can be selected according to the characteristics of
conveying medium. We have many kinds of rotor material for selection, including anti-wear elastomers, hard steel,
stainless steel and etc.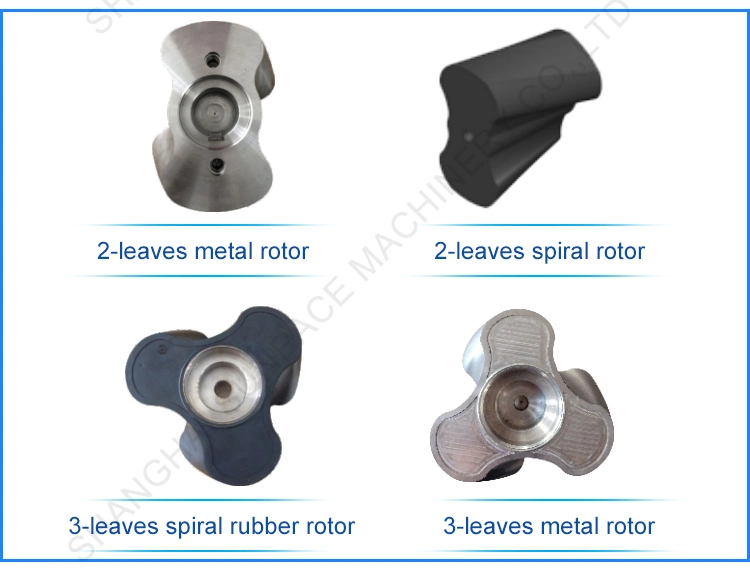 Space Occupied
Our lobe pumps design is compact, can be installed in extremely limited space. The design of flange and placement of the
motor can be adjusted to fit for the customer's space constraints.
Pump Body
Pump body choose inblock casting, the error is minimal. Body material can be cast iron and stainless steel. Chamber inside
have replaceable protective liner. The liner surface can be hardened to increase wear resistance.
Simple Maintenance
Our lobe pump is unilateral shaft support design, fluid chamber can be quickly disassemble. Rotors and other accessories can
be replaced in a few minutes without remove the pump inlet and outlet pipes. Also lobe pump have few wearing parts, it make
lobe pump lower shutdown time and lower using cost.
Operating Efficiency
Very high efficiency, about 60% to 85%.
The Particles Size
Lobe pump have wide fluid chamber, no block problem.
Self-priming and Dry Running
Lobe pump have good self-priming ability, reach to 9.5m, and can allow a certain time dry running.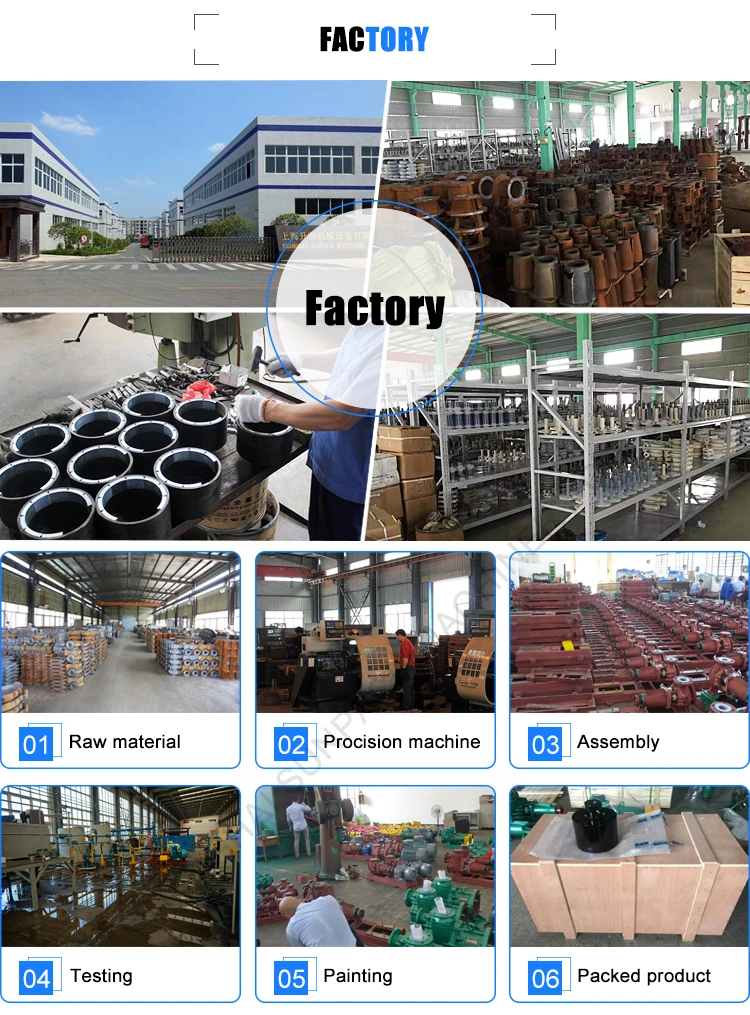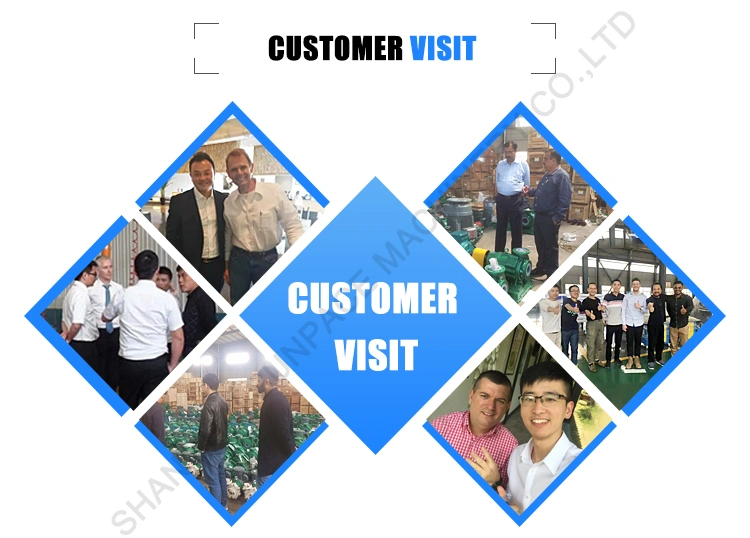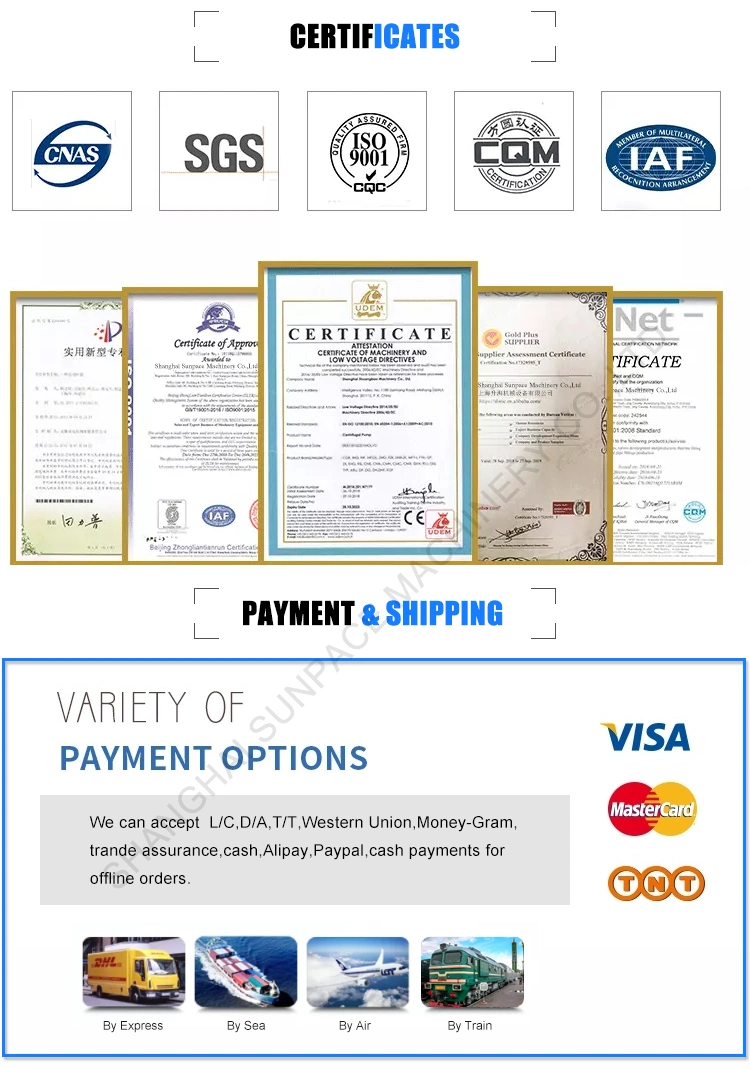 FAQ
Q:Can you supply pump qualified with ANSI and ASME standard?
A:Yes, our pump compliant with ISO / ASME/ANSI standard.
Q:How to customize pumps and mechanical seals ?
A:Customers could send us application data, we will select suitable pump and seal types, or client could send us drawings, We are well in OEM and ODM.
Q:How can I pay for my items? What is the payment you can provide?
A:Usually by T/T, 30% down payment once PI confirmed, the balance will be paid after inspection and before shipment.
Q:How long is warranty?
A:1 year for main construction warranty.
Q:How long is production lead time?
A:Normally 15 working days. If client need urgently, we have a huge spare parts stock, we could finish assembly and testing in 7 days.
Q:What is the shipping terms you can provide?
A:Depnends on customer's requirements, we can provide different transportantin terms, such as EXW, FOB, CIF.
Q:Who is in charge of after-sales?
A:SUNPACE has professional after sales service team, we will follow up the client's comments and suggest them good solutions. Solve client's problems and keeping the clients profit.
Q:Who is in charge of maintenance?
A:Local agent. If pump running has any problem on site, our local agent will arrival the plant within 24 hours
Send message Get product Offer & Brochure!!!
↓↓↓